Say it all with a customized, personal gift basket from Homespun. Stop in or call us to get started creating a one of a kind gift for any individual or group!
Looking for a personalized way to say thinking of you, welcome home, congrats, thank you, good work, happy birthday, or just HELLO??
We're happy to help you create CUSTOM GIFT SETS, made to fit your budget, theme, or occasion. ⁠
⁠
Give us a call, drop us a line or come by the store today to create a special something with the help of our customizable gift boxes.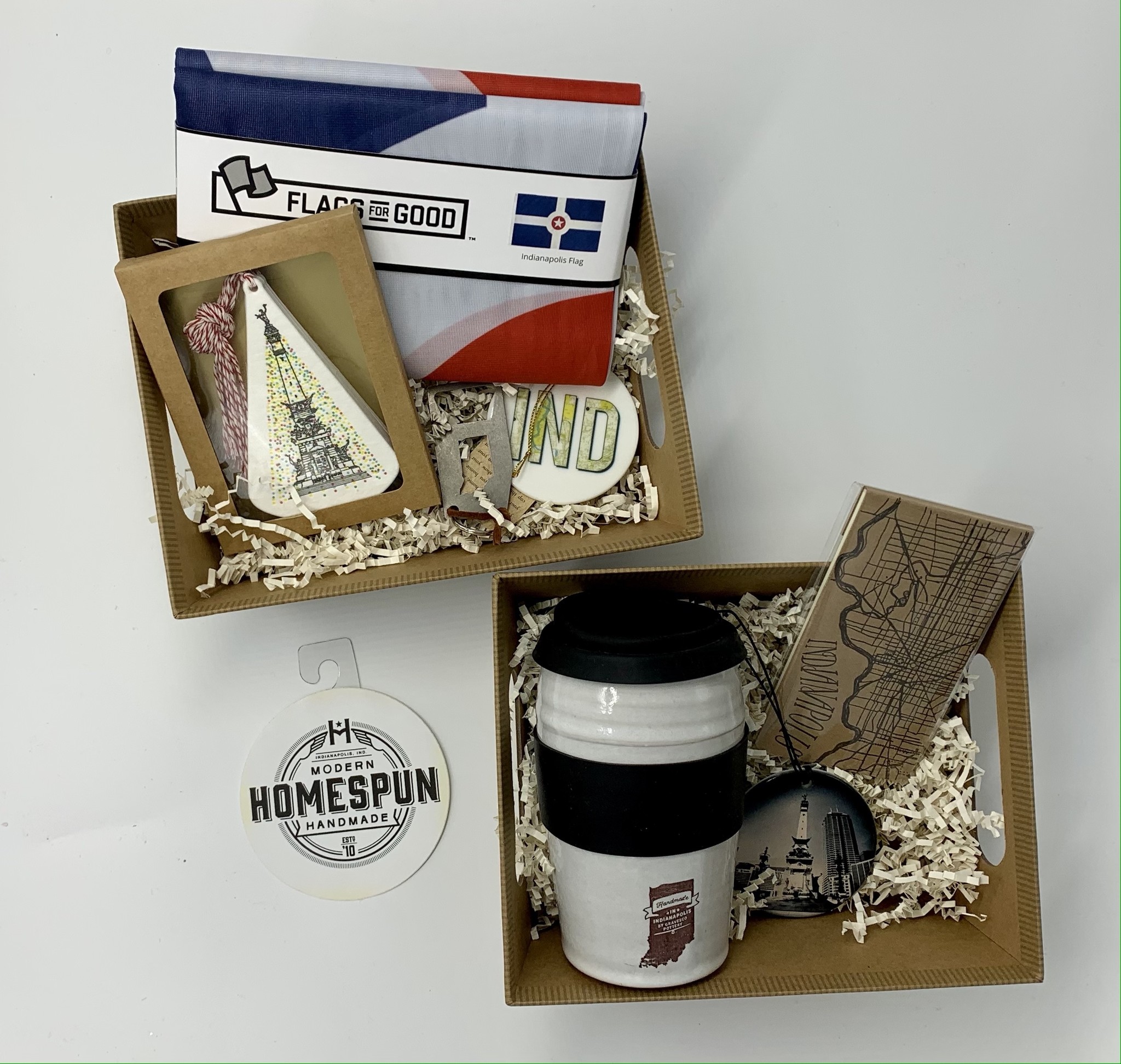 (Indiana themed gift boxes)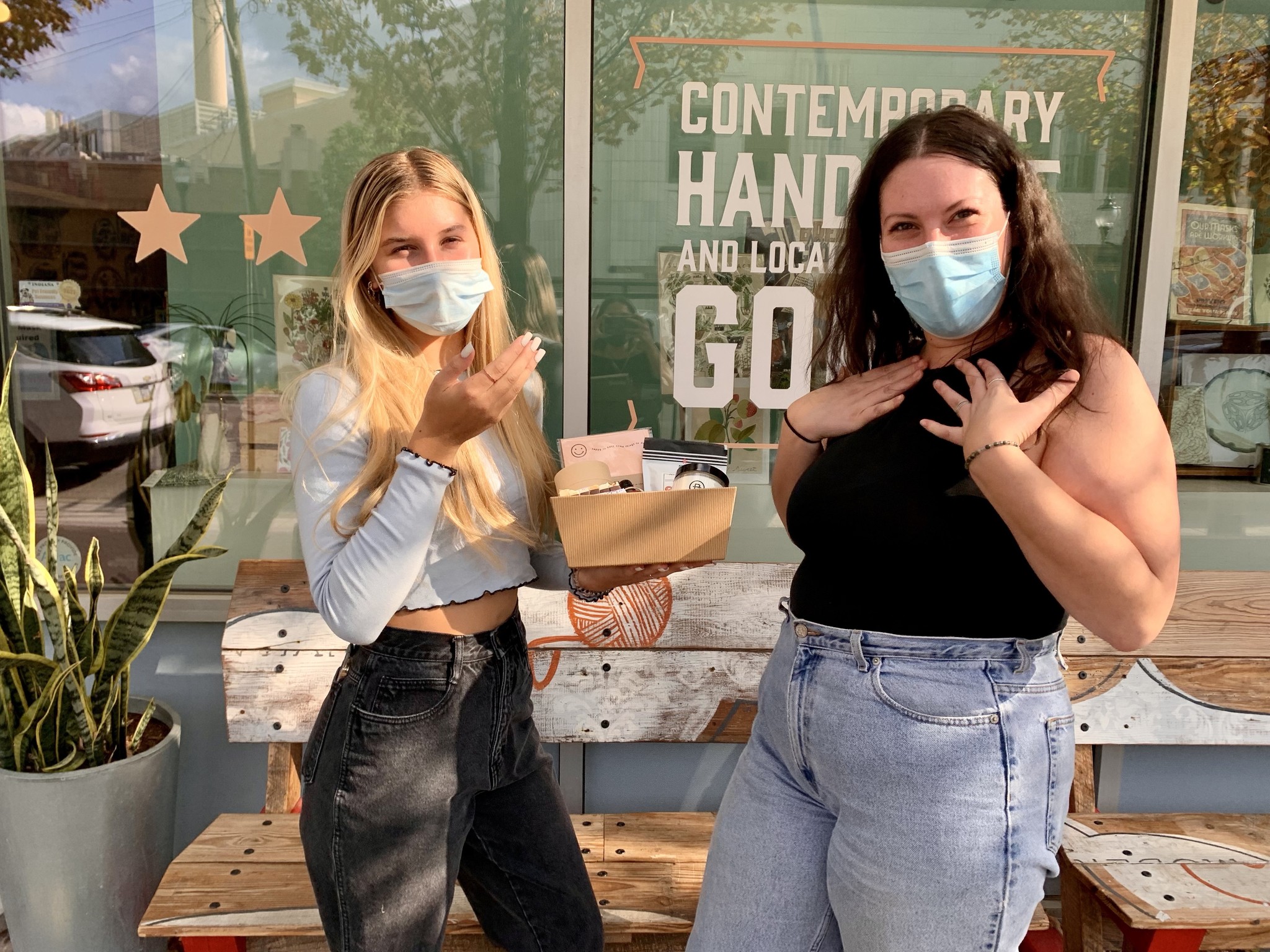 How to get started:
– Call us at 317.351.0280, or come by the store to talk with our fabulous sales team about your gift idea!
– Give us a little information about your recipient(s) and the occasion you're buying for. Coworkers, friends, neighbors? We'll help you find the PERFECT gift for anyone.
– Provide us with a budget and theme, if you'd like. We can work within any budget! Popular gift set themes have included local food, Indianapolis, Welcome Home, and Back to the Office gifts.
– We can also give you options for sizes and styles of boxes and market trays.
– Our Sales Floor team will take this information and get started putting together a sample for you to review.
– Once you approve the items we selected, we'll fill the orders and add our pizazz custom gift wrapping your boxed sets for pick up.
– We'll call or message you when its time to pick your one of a kind gift baskets up, usually within the same day!
– For smaller or individual orders, you're also welcome to shop around while we put your gift together. Take a stroll on Mass Ave or browse around while we work our magic creating a one of a kind gift for you!
We can fit any budget, and any theme! We have as much fun as you do creating and custom wrapping these one of a kind gift baskets. Whether you're spreading love from Indy or saying thank you to your work family, you'll find unique, Midwest made gifts at Homespun.