Meet the Artist dressing up our October Gallery, Indianapolis artist Molly Wolfe!
Don't miss our October Gallery with Molly Wolfe! Her original work, prints, and stickers will be up through the month of October and we are thrilled to welcome this unique, vibrant artist to our shop!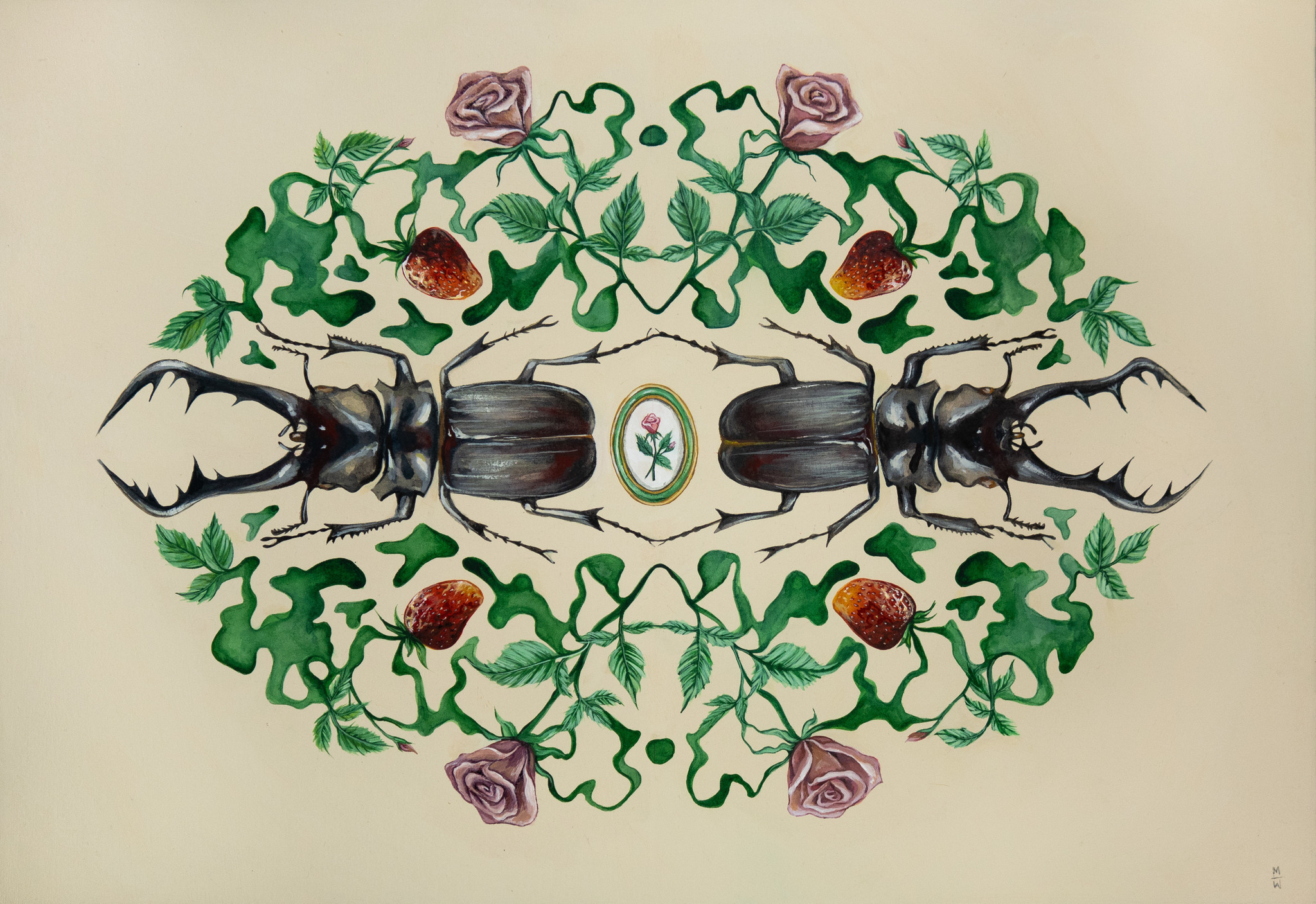 About Molly Wolfe:
Emerging artist, Molly Wolfe is best known for her symmetrical watercolor paintings. Through a self-reflective lens, her work explores the relationship between memory and identity through the use of everyday objects, patterns, and symbolism. "My paintings' ability to trigger a sense of familiarity and nostalgia is essential when understanding my work." she says, " Although the images presented will not make viewers recall the same stories as I do, the compositional arrangements will make each person consider their own connections to the objects and the memories they personally associate with them." Her most recent work consists of large-scale, archival watercolor paintings on canvas focusing on imagery from her childhood spent in the midwest.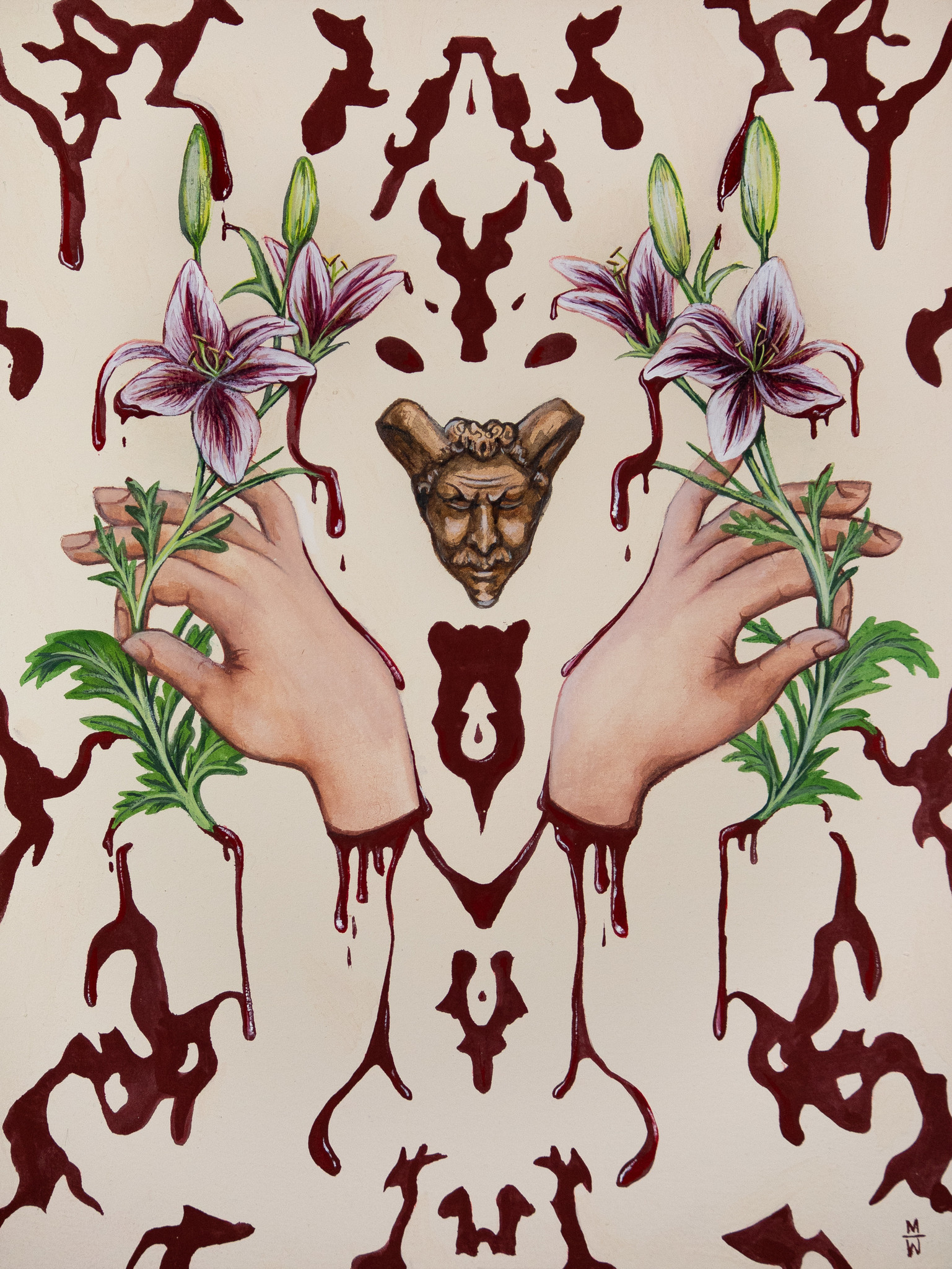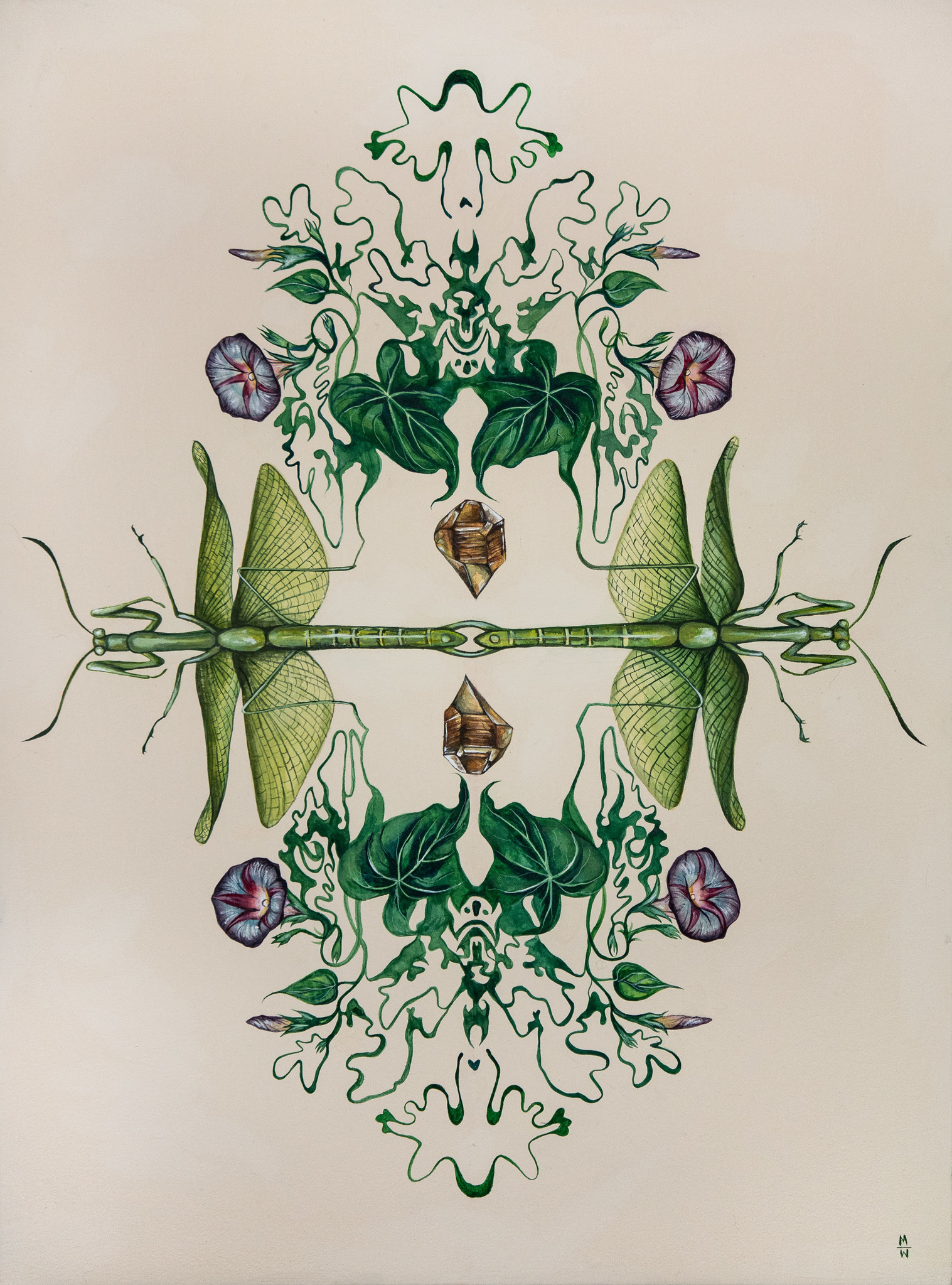 You can keep up with Molly and her art by checking out her website mollywolfeart.com. 
You can also find her on social media:
Instagram: @_mollywolfe_
Twitter: @_mollywolfe
Facebook: Molly Wolfe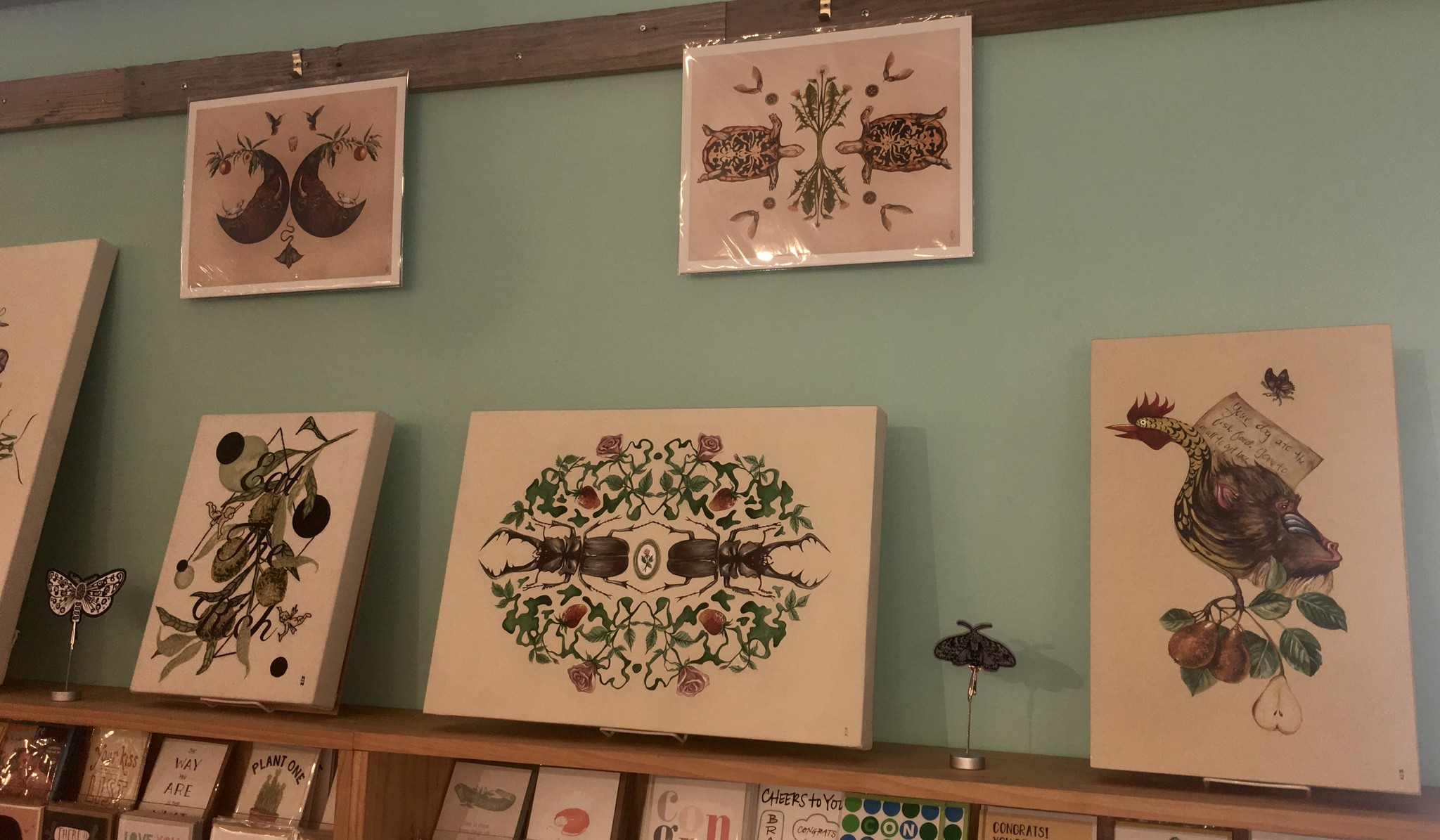 And follow Homespun for more gallery updates. Interested in becoming a gallery artist? Send an email to social@homespunindy.com and let's chat!