Get to know the makers behind your favorite Homespun brands!
MEET YOUR MAKER: ARTERY INK
Meet Gloria and Mara, the co owners, artists, creators and hearts behind Artery Ink, a brand based in the midwest spreading body positivity and education through art.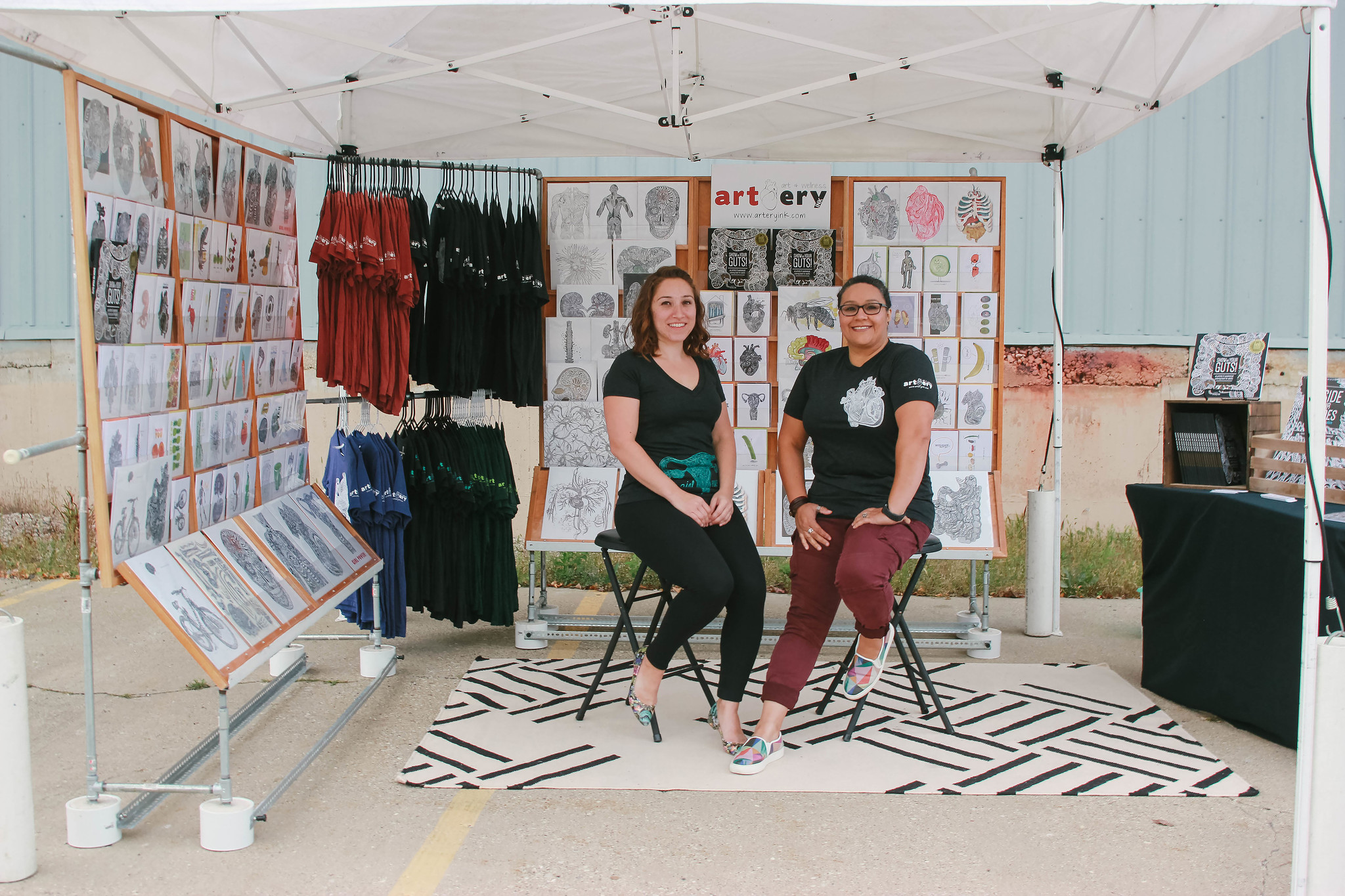 How did you get started? 
We started Artery Ink in 2014 – both myself and Gloria were working in the service industry and were living a somewhat unhealthy lifestyle. After experiencing our own and some family health struggles we realized we weren't living the life we dreamed of. We started researching a ton on how we could treat our bodies better and feel healthier. We couldn't believe all that we didn't know and all that we were learning. Once we started implementing some of those lifestyle changes we were amazed at how different we felt and thought "why isn't this more common knowledge – everyone should be able to feel this good!?" Because we are both artists we decided to combine our new-found love of health and wellness with our art and then Artery Ink was born. We hope that our art and products inspire you to look a bit deeper and understand a bit more about how your body works. When we understand something we can appreciate it more and take better care of it. That way we can all live healthier and happier lives!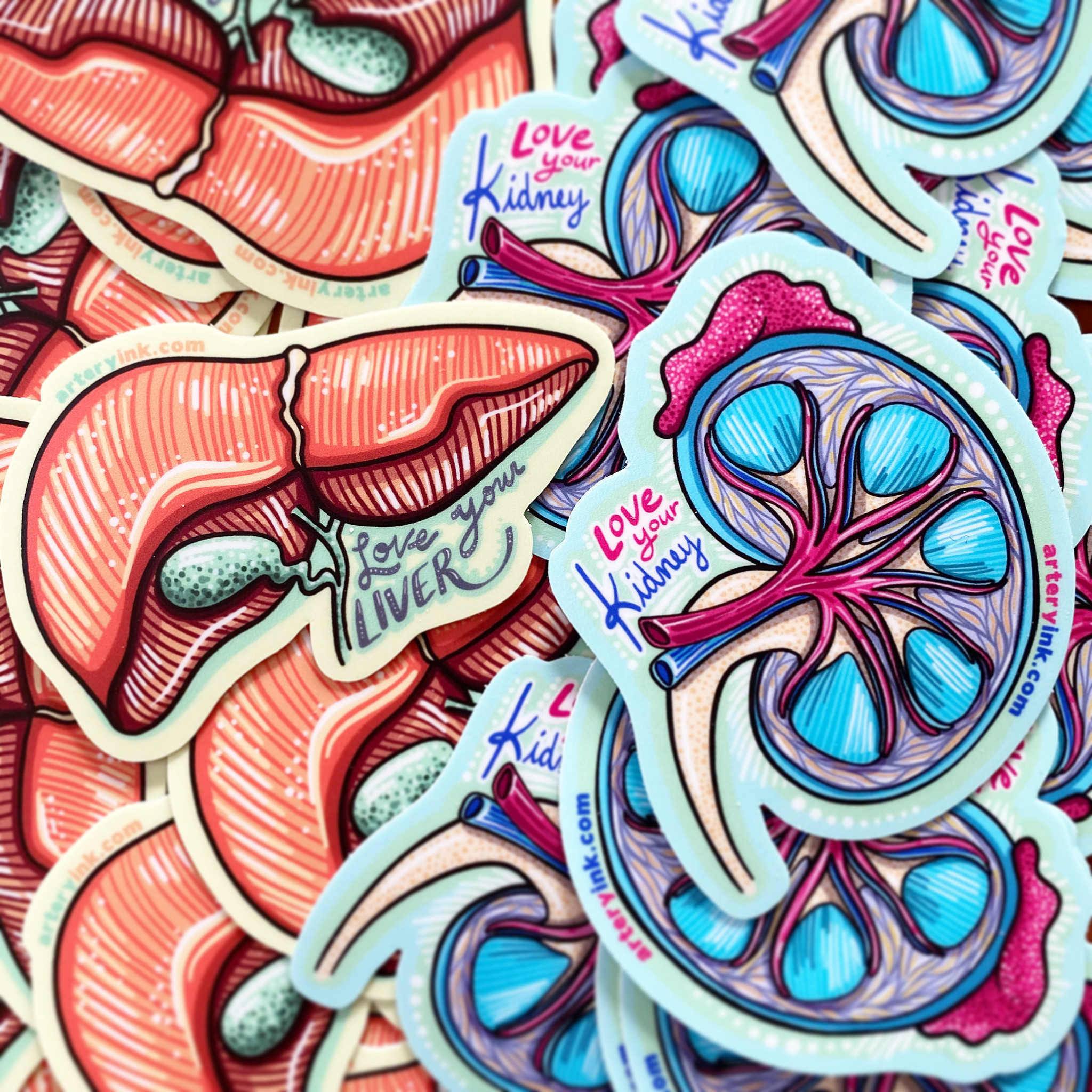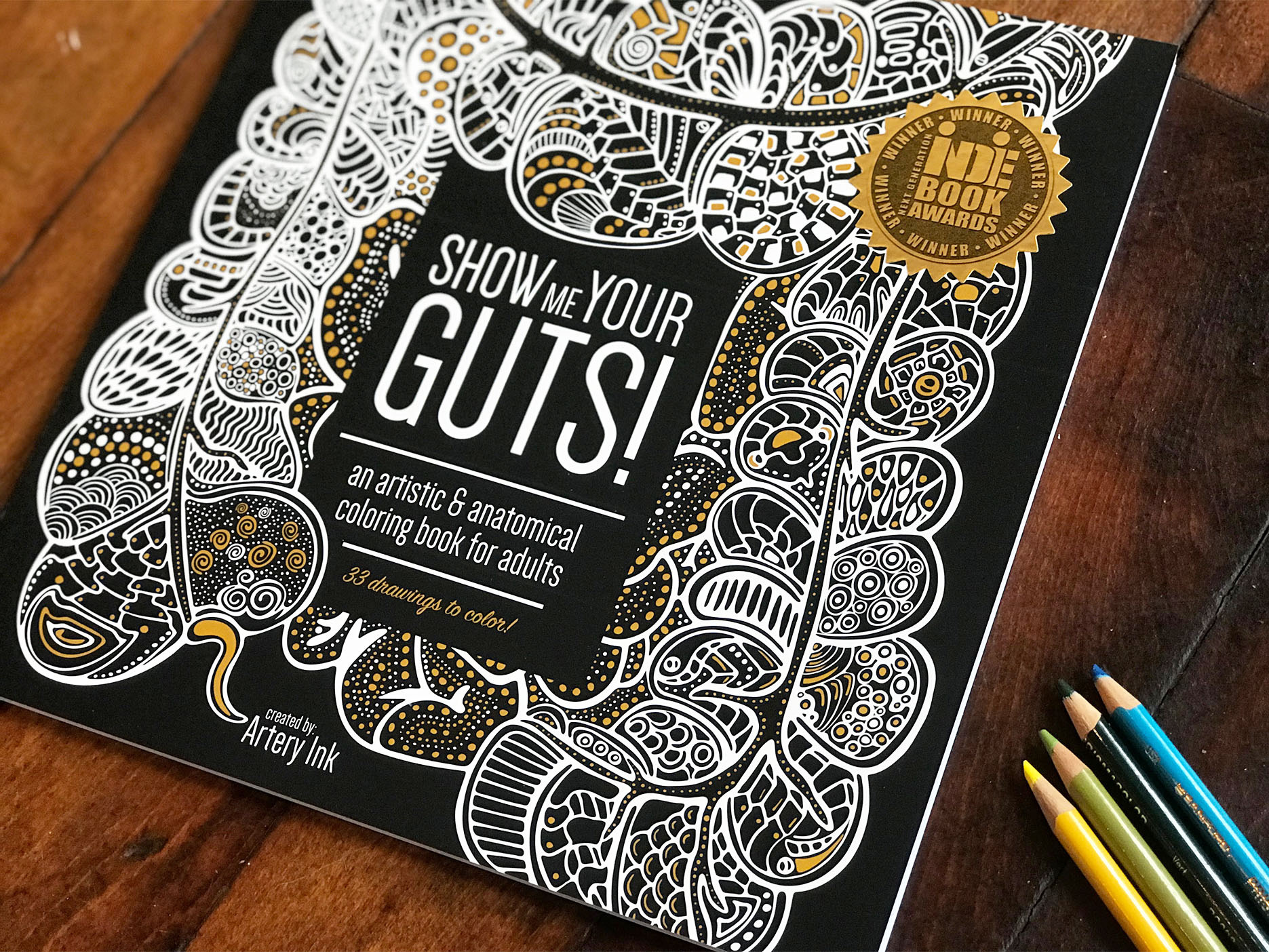 What is currently inspiring you? 
We are inspired mostly by the world we live in. The natural world never ceases to amaze us. That is exactly why our favorite things to do often are things that we do outside. Hiking, biking, traveling, eating and cooking are our biggest passions! These inspire our art daily and just make us feel good. If you feel good inspiration comes naturally!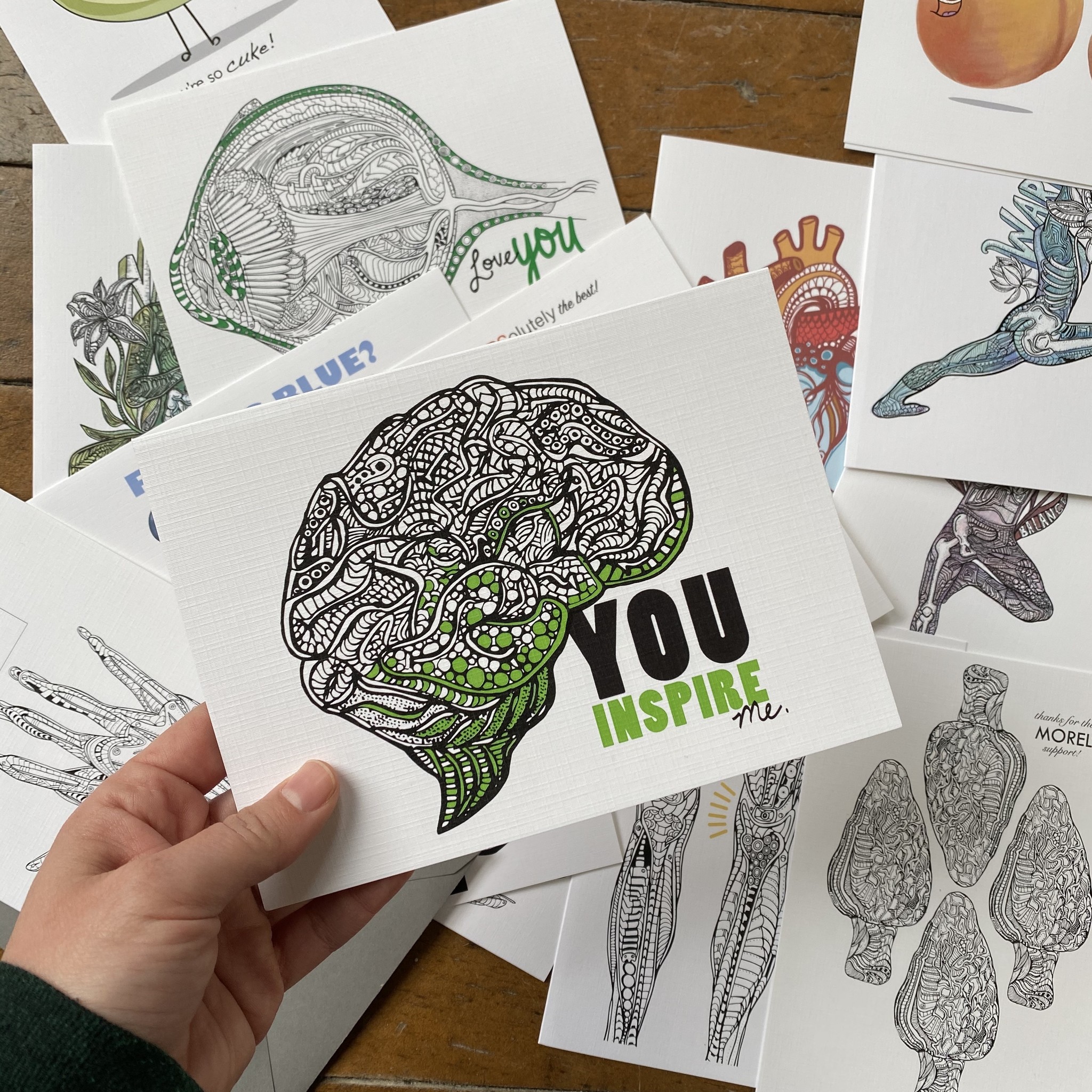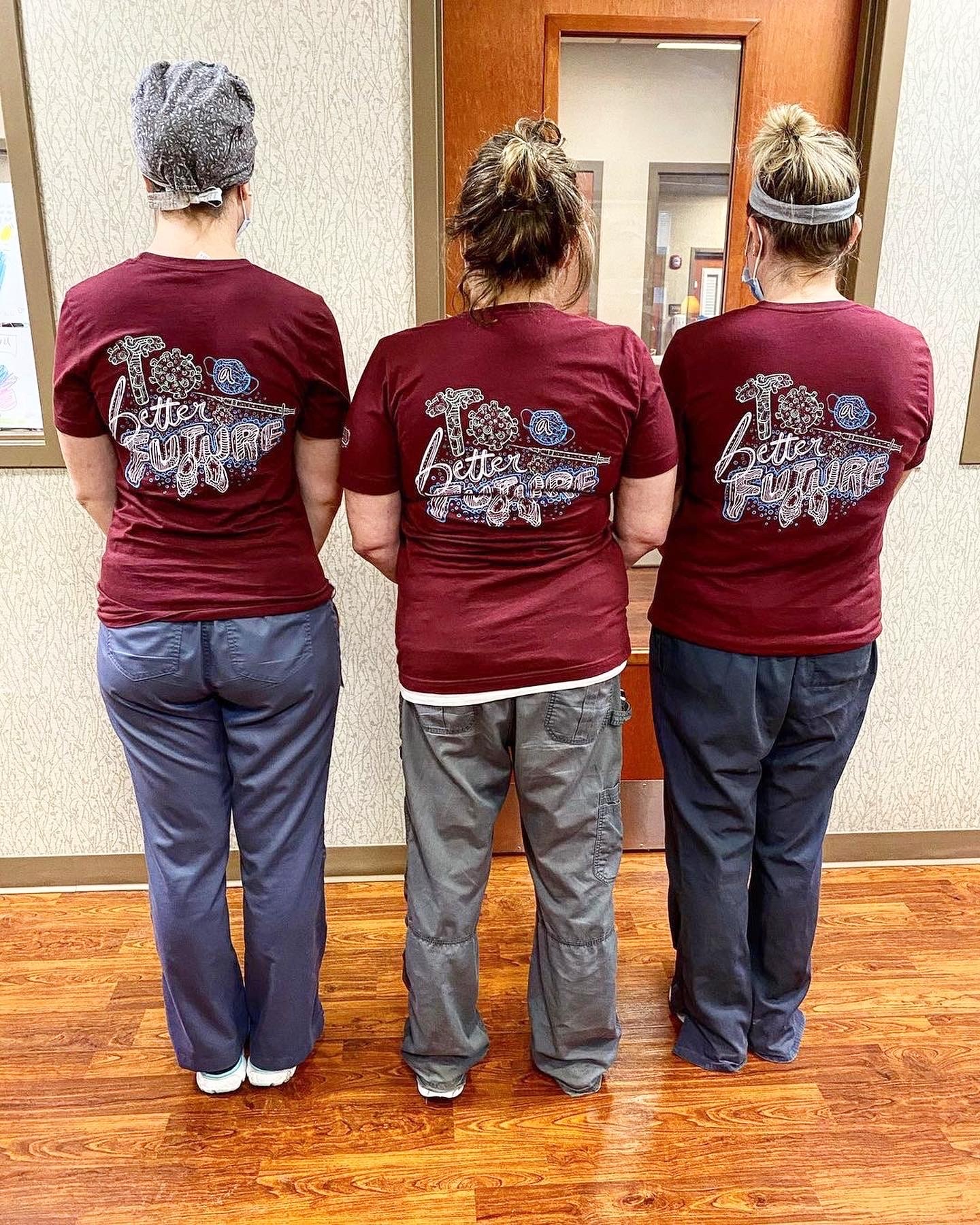 What projects are you currently working on / excited about? 
We are always working on new designs so we have a lot planned for the rest of the year. We love to use our artwork to draw attention to bigger causes – like diabetes awareness, pancreatic cancer and national suicide week, which are just a few examples. Additionally, we love to create custom apparel for teams to help boost spirits and bring them together! A lot of our orders are set up with a group but sometimes we have our own designs that we will release because we love them and want to remind you of the amazing things going on under your skin.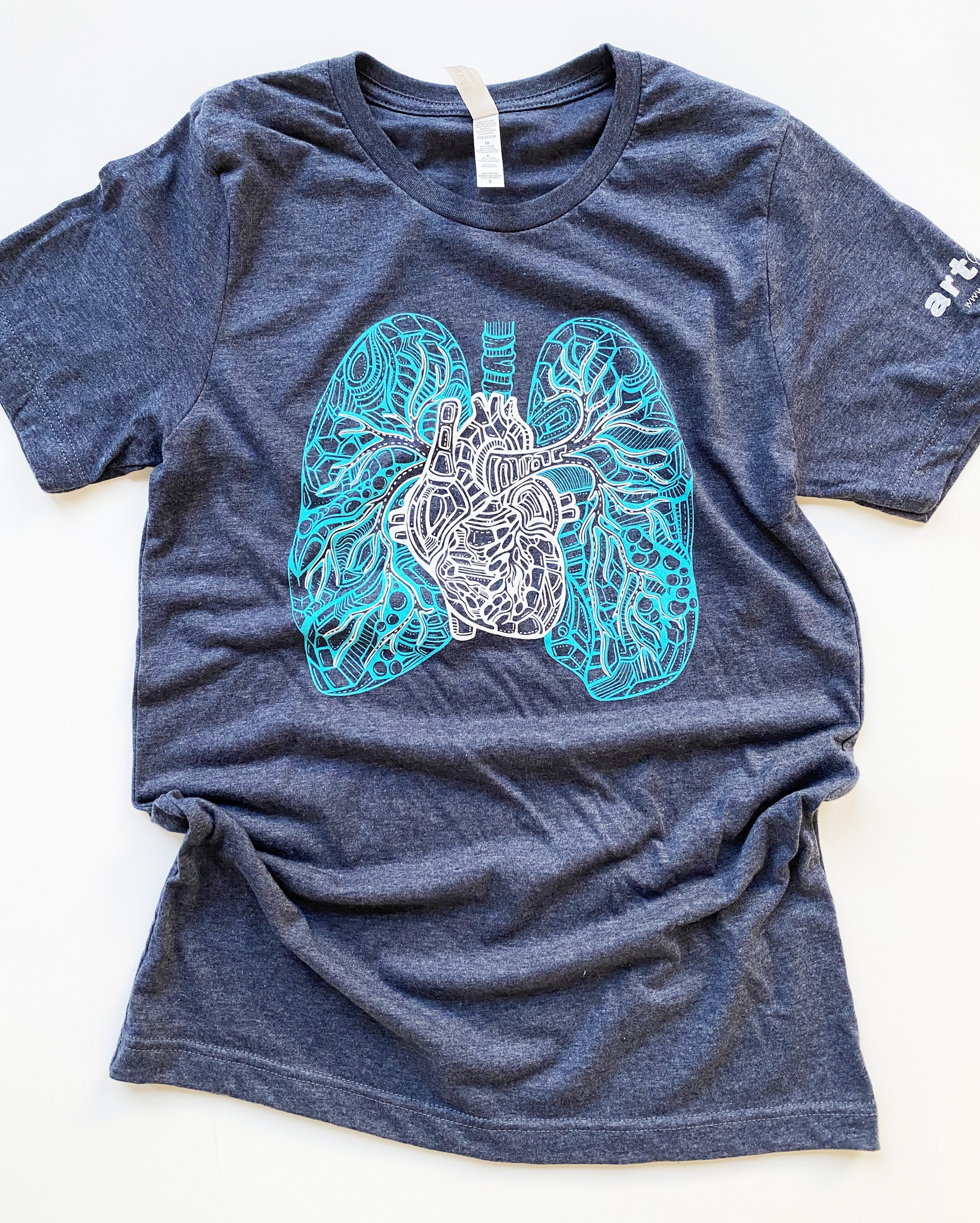 – Do you have a favorite collection or product of your own? 
It's hard to pick, but our apparel is definitely something we use/wear every day! It's hard to find us without an Artery tee on.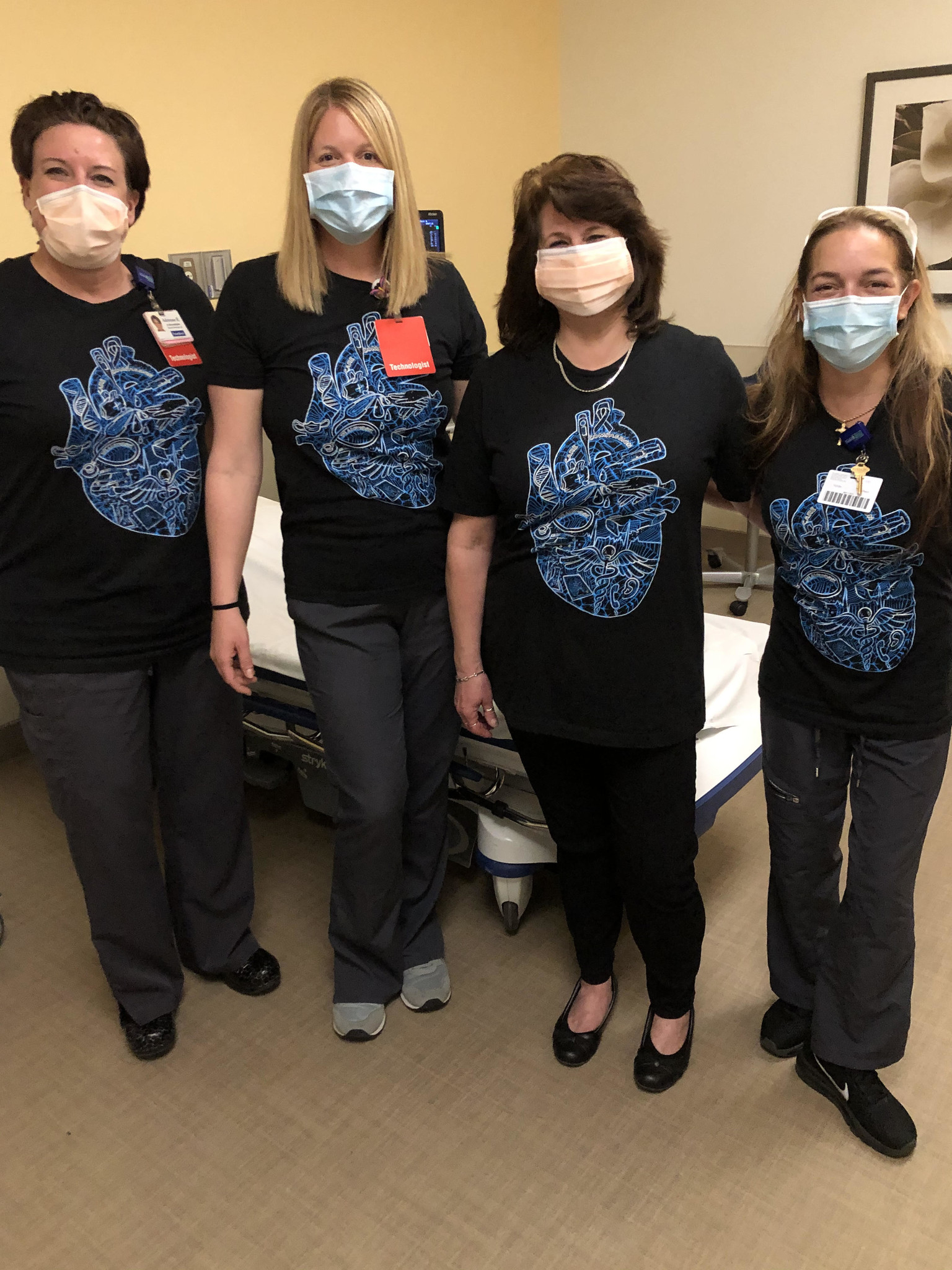 – What are some of your favorite or newest products? 
We are releasing new products all of the time, but one of the coolest things we've done is our subscription box called "Get Pumped!" This is a quarterly subscription box filled with exclusive and unique goodies that can only be found inside the box. These products range from water bottles and socks to notebooks and beanies!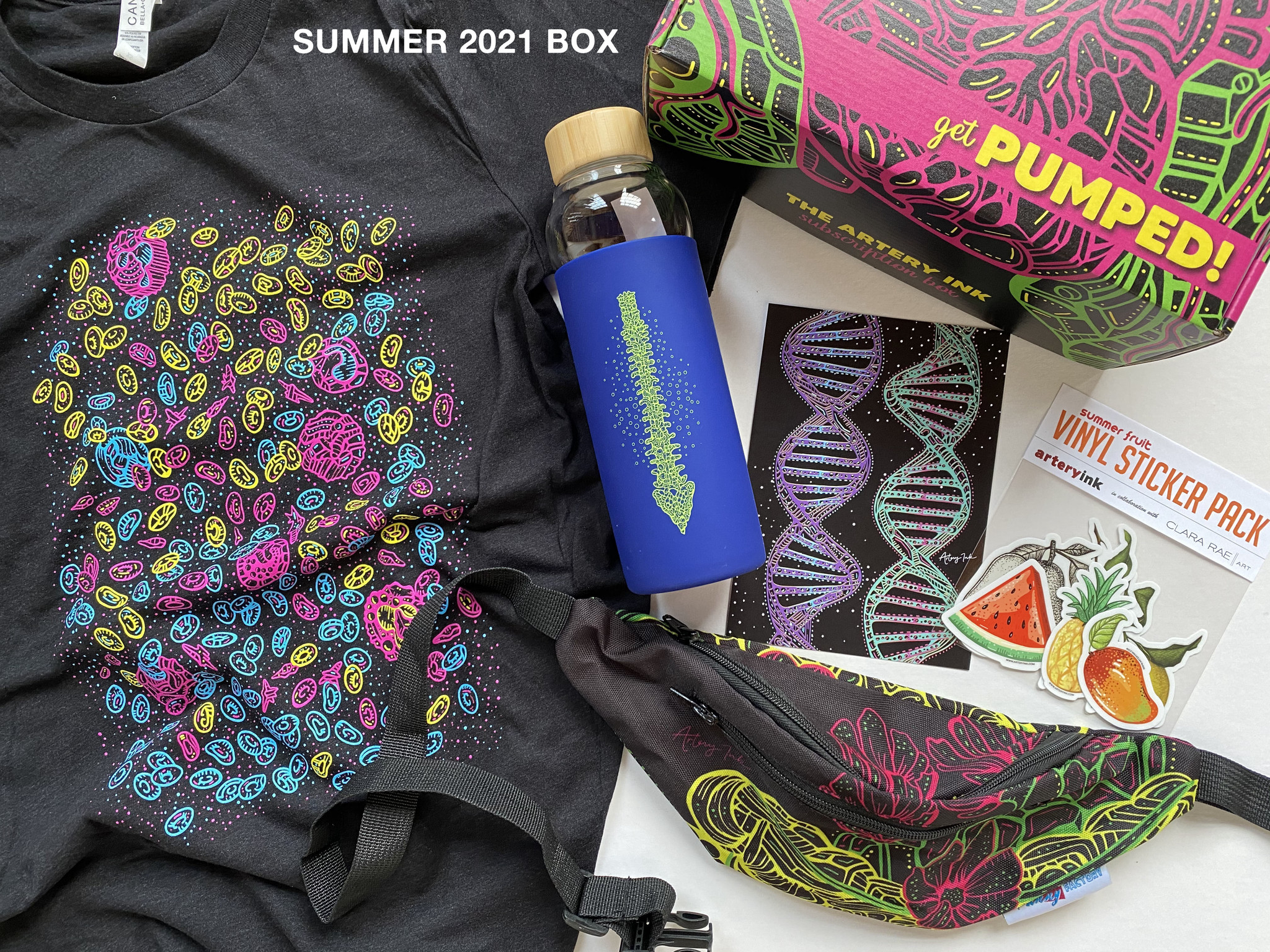 Find Artery Ink:
To read more about Artery Ink's story and mission, and to shop all Artery Ink collections please see their website! You can also find the brand on across social media, or on Homespun's shelves.